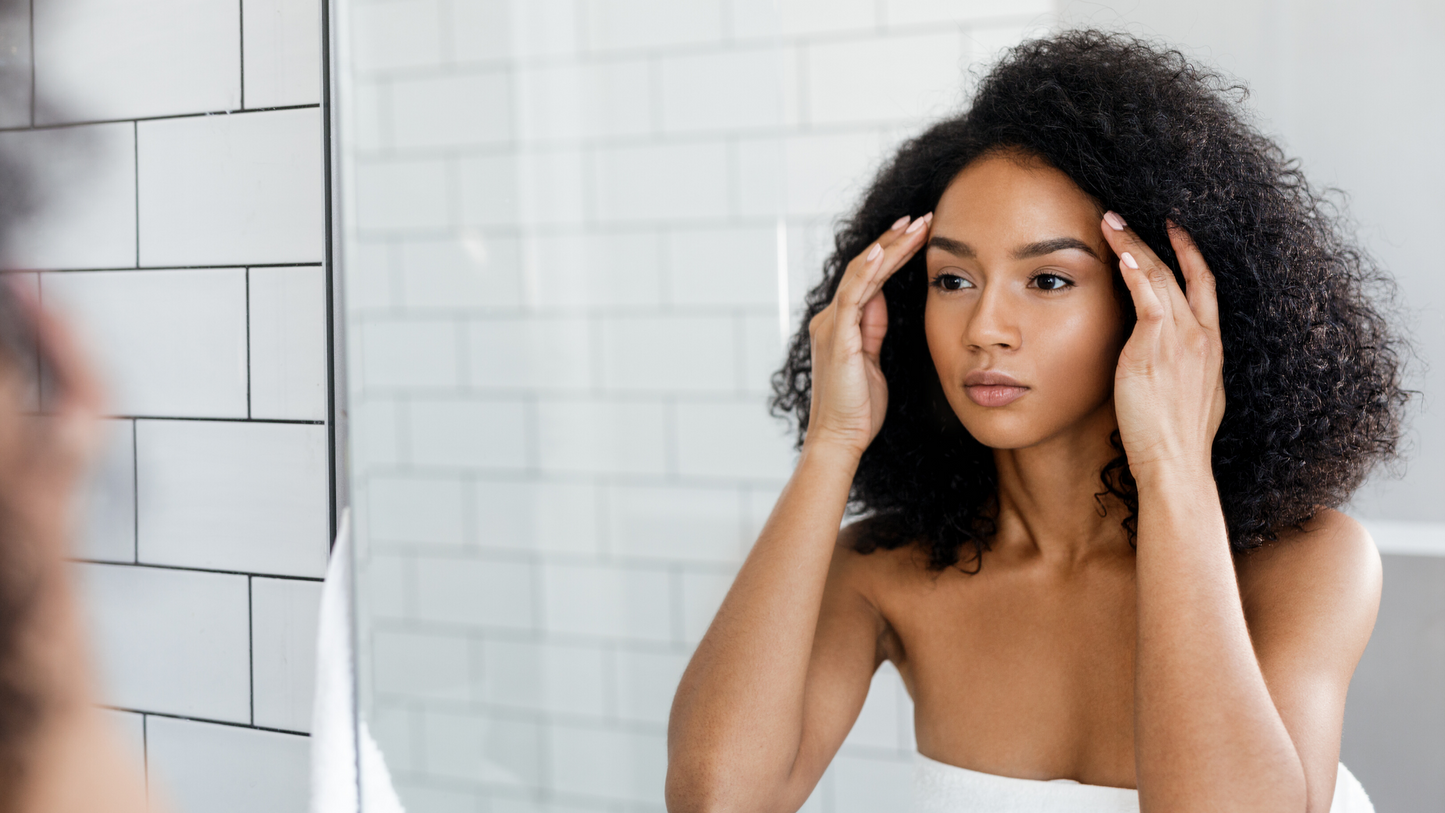 With face masks now the norm in public, maskne is on the rise. Luckily, Nollapelli face masks are here to help.

Maskne is acne caused by, you guessed it, wearing a mask or face covering. When wearing a mask for a long period of time, irritation can occur from oil and bacteria building up on the face and friction between the skin and mask.

If you are already prone to acne or have sensitive skin, wearing a mask can be nerve-wracking. Luckily, we see face masks much like we see bedding: these sleepcare tools shouldn't add stress or sabotage our skin, they should enhance it.

The groundbreaking fabric used for Nollapelli bedding is now available in our face masks. Not only are our masks soft and breathable, but they can help combat maskne. Check out three ways our masks benefit you and your skin.
Nollapelli face masks are breathable.
Our fabric is 200% more breathable than cotton. 200% - that is a huge difference. Air flows more easily through our fabric allowing the pores in our skin to breathe when wearing our mask. This helps prevent blockage from bacteria, oil, dirt, or dead skin cells which can lead to maskne.

Nollapelli face masks regulate moisture.

Nollapelli fabric regulates moisture. We talk about this a lot because it is so helpful for our skin. Our combination of sustainably sourced natural yarns, which have moisture-seeking properties, and synthetic yarns, which have moisture-repelling properties, balance moisture between the skin and our mask. This is especially important in the summer when sweating is inevitable. The act of sweating doesn't cause maskne, but allowing sweat and moisture to sit on your skin for a long period of time can clog pores which can lead to maskne. By balancing moisture, Nollapelli face masks prevent sweat and moisture from resting on the skin.

Nollapelli face masks control friction. 
By regulating moisture, our face masks also are able to control friction. Less friction between our face mask and the skin means less irritation. A face mask, for example, made out of 100% cotton is going to absorb moisture from your breath and skin. This makes the mask more likely to rub and stick to your skin causing irritation. Irritation flares up maskne symptoms. By controlling friction, Nollapelli face masks cut down on irritation helping to control maskne outbreaks.

Nollapelli face masks protect your health too.
In addition to our proprietary skin-friendly fabric on both sides, Nollapelli face masks also include a BFE95* filter sewn in between and an adjustable thin metal nose band for best fit. 
*BFE95 (bacterial filtration efficiency) means that 95% of particles sized 1.0-5.0 microns are filtered out. This type of mask is suitable for use in environments where low amounts of fluid, spray and/or aerosols are present. Basically, our masks are built for everyday activities.
Stressors pop into our lives on a daily basis. They can have a profound impact on our mood, confidence, and wellness. Maskne doesn't have to be one of those stressors. Do yourself and your skin a favor and check out Nollapelli's soft and breathable face masks today!