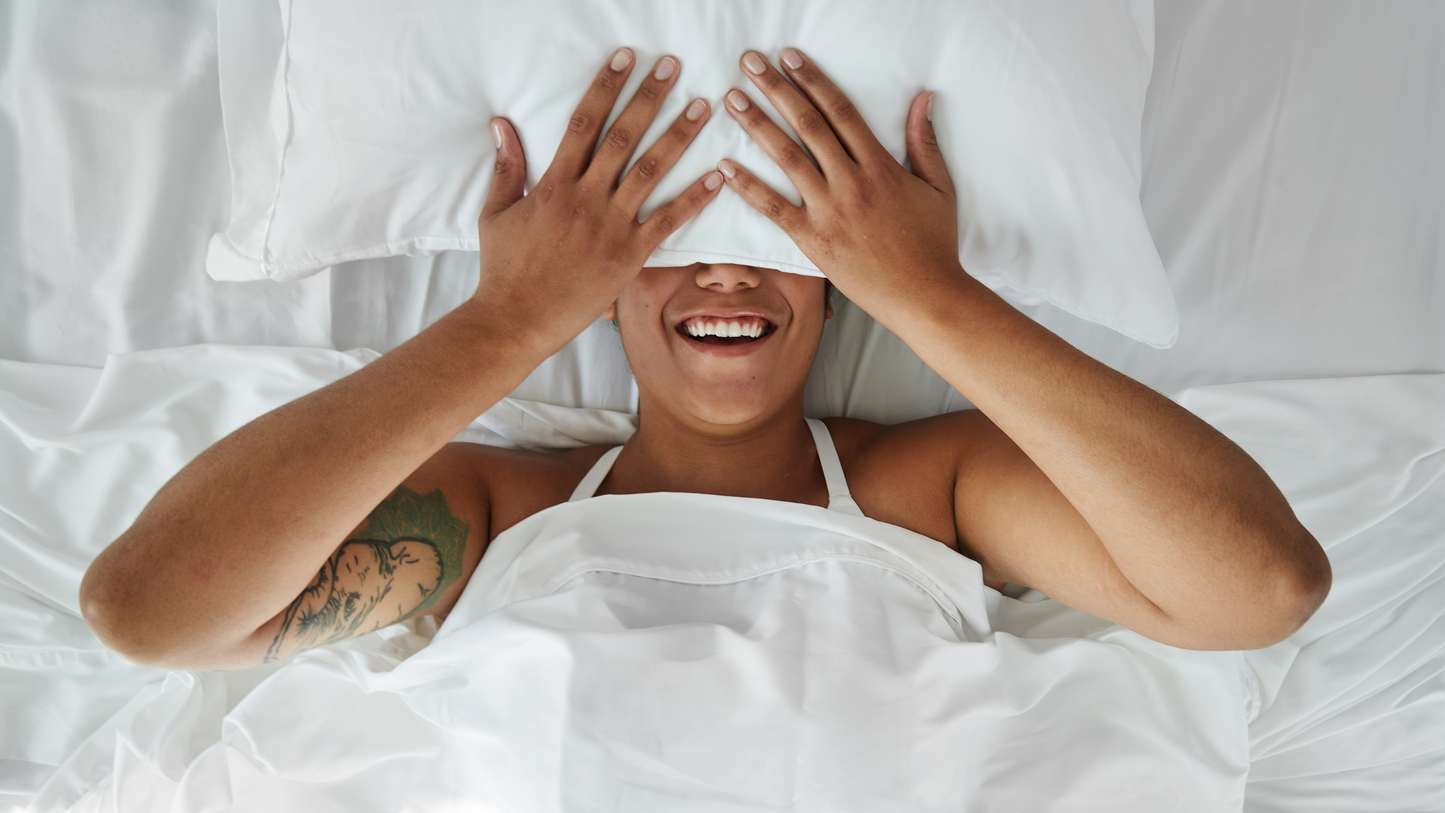 Sleep well last night?
A few years back, my answer was often no.
And you could see it on my face- especially in the sleep lines and creases.
I was tired of it.
With 20 years of experience in engineering and material science, I started to wonder- does my bedding fabric impact how I sleep, look, and feel?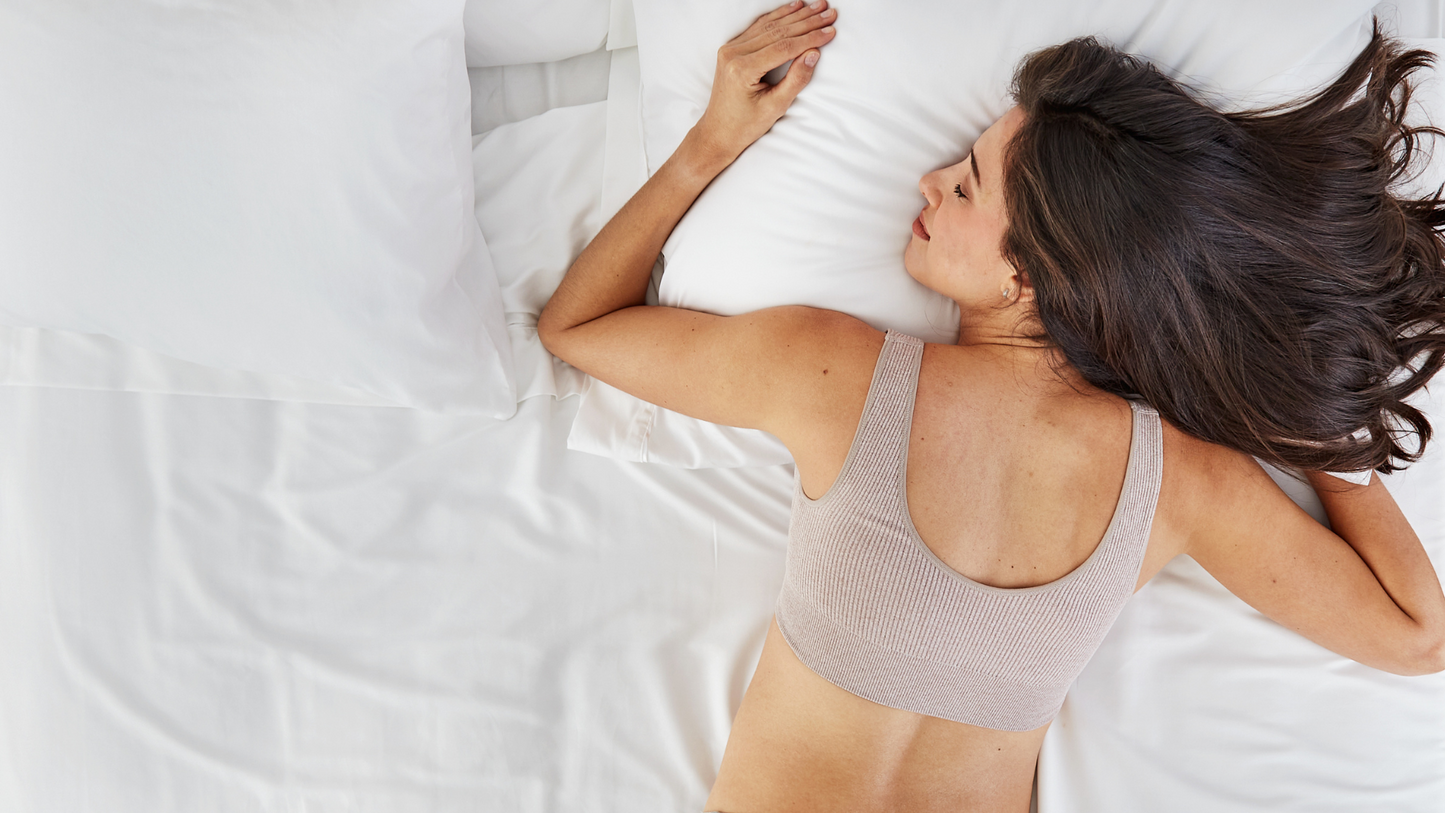 I started digging in ...
and learned that our body gives off moisture while we sleep. And I also learned that natural fabrics like cotton absorb and hold onto to moisture.
Moisture in fabric affects comfort and hygiene, but at night, because our faces are pressed into our pillows, it impacts our skin too.
We needed a better bedding fabric.
Nollapelli = Love & Skin
Our name is inspired by the Finnish word for love and the Latin word for skin.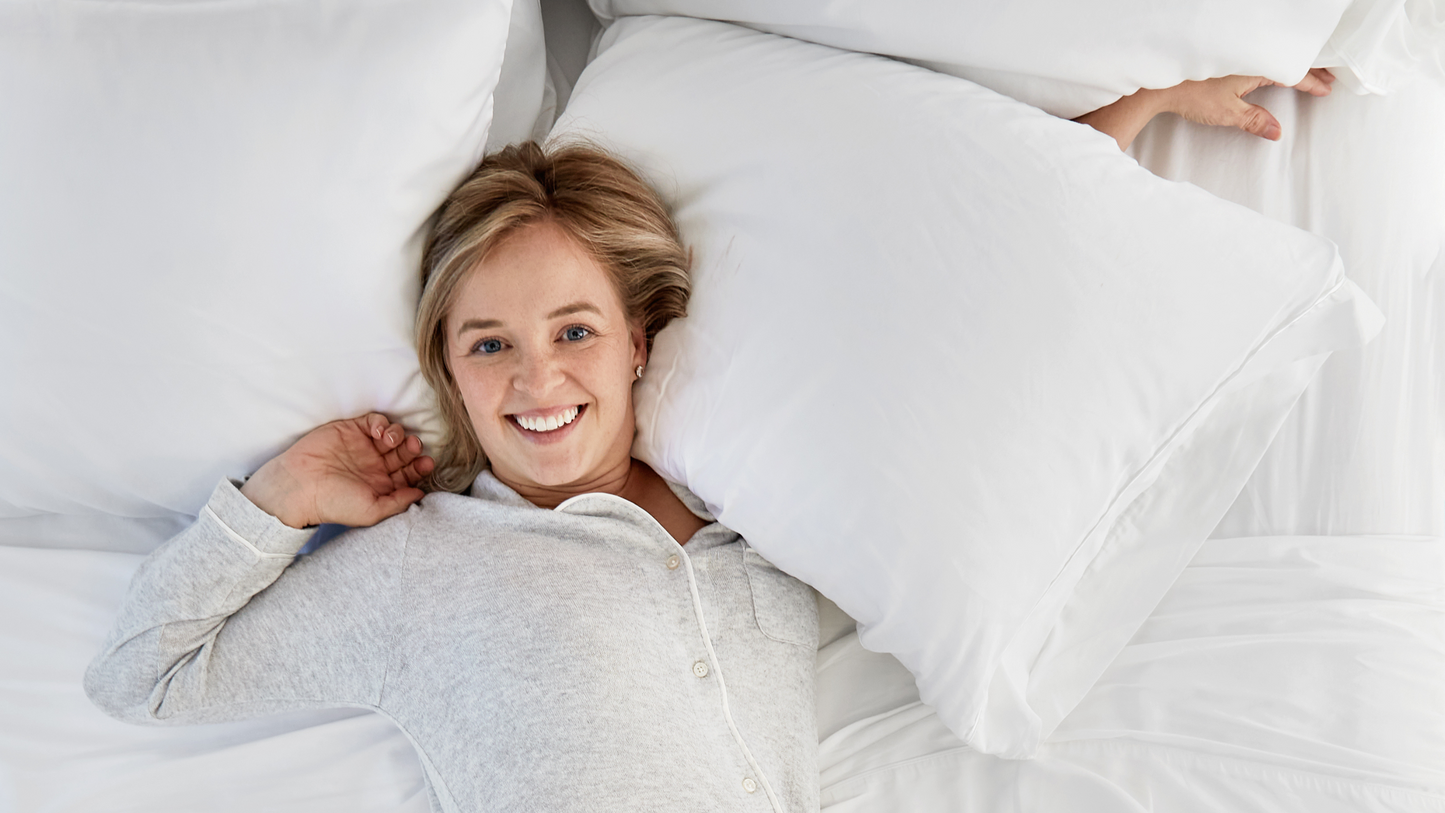 It started with beauty sleep.
Beauty bedding fabrics like silk have existed forever (my grandmother slept on a satin pillowcase to protect her hairstyle!), but these fabrics are very delicate, slippery, and high maintenance.
As a busy working mom who wants to sleep, look, and feel her best with minimal effort, I need bedding that is comfortable, easy to care for, AND takes care of my skin and hair …
that's how Nollapelli was born!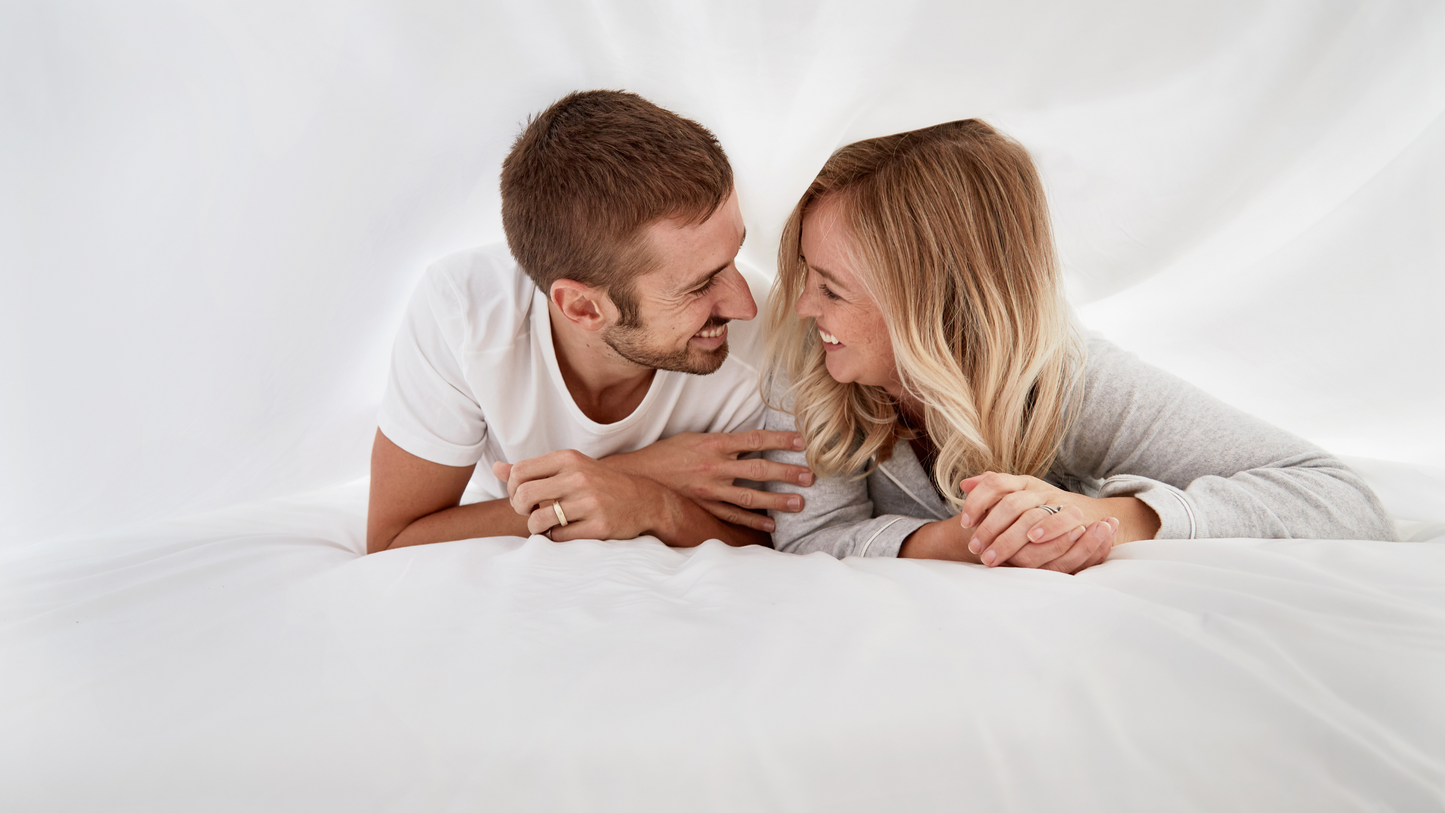 Sleep + skin = the perfect marriage
Nollapelli Signature Sheet Sets and Beauty Pillowcases are made from a patent-pending fabric engineered to help you sleep cooler, smoother, drier, and deeper… and we aren't stopping there.
Our new Restorative Eye Mask not only blocks light to help you fall asleep faster and stay asleep, it helps mitigate puffiness, dark circles and fine lines for the ultimate beauty sleep!
Weaving together the best of nature and science in fabrics that work with your whole body while you sleep.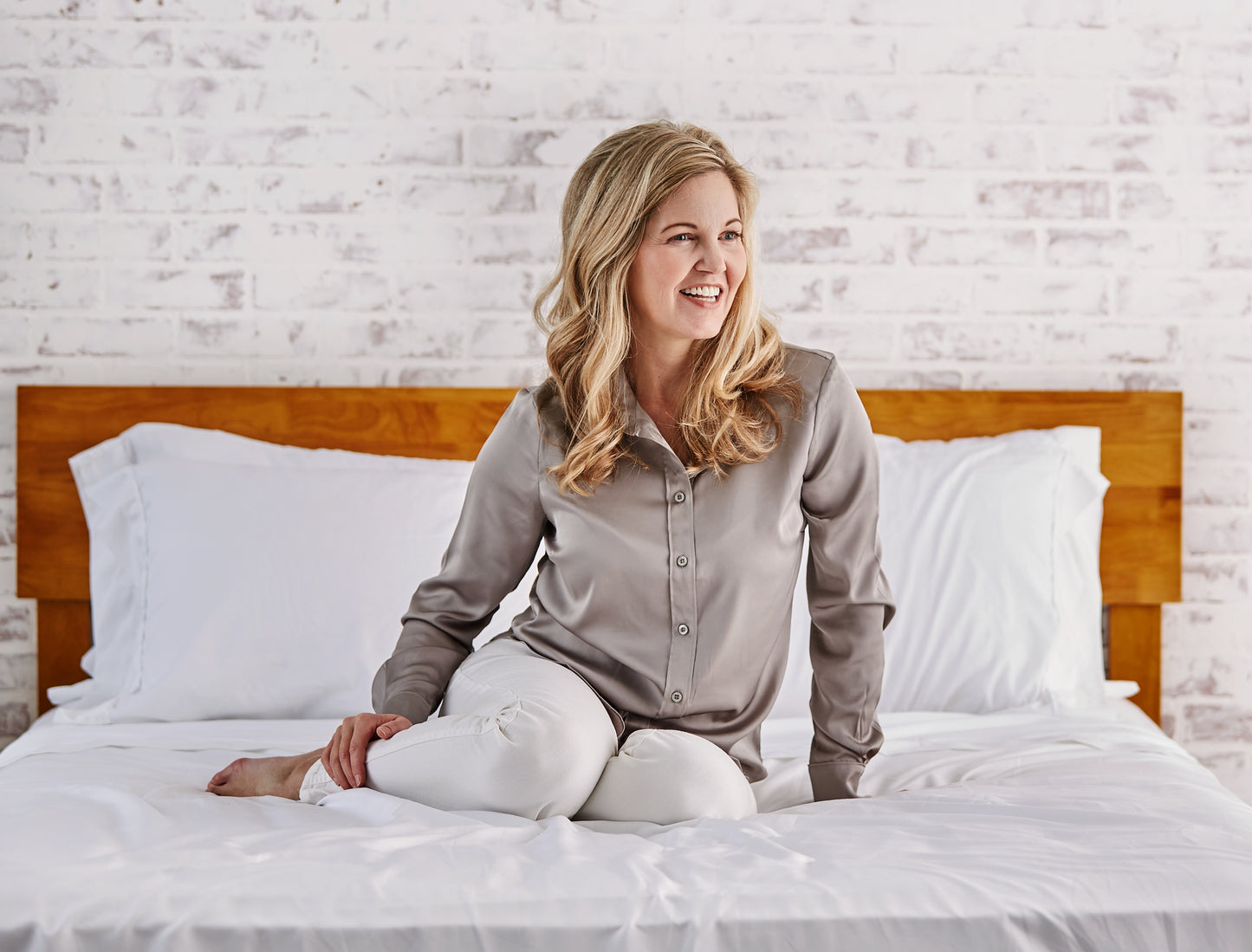 A parting thought.
I set out to create bedding that prevents long-term damage to skin and improves quality of sleep. And today, Nollapelli is expanding into a range of products that help you sleep, look, and feel your best.
I invite you to make your own sleep and self-care a priority.
I know first-hand how hard that can be somedays, but I also know first-hand that it's worth it. When I'm well-rested, I think better, I feel better, I look better, and my mood is better. 
Cheers to sleeping, looking, and feeling your best!
Allison Howard
Founder and CEO
From the blog
Ready to Sleep, Look, Feel, and Think Better? In today's fast-paced world, a good night's sleep is sometimes hard to...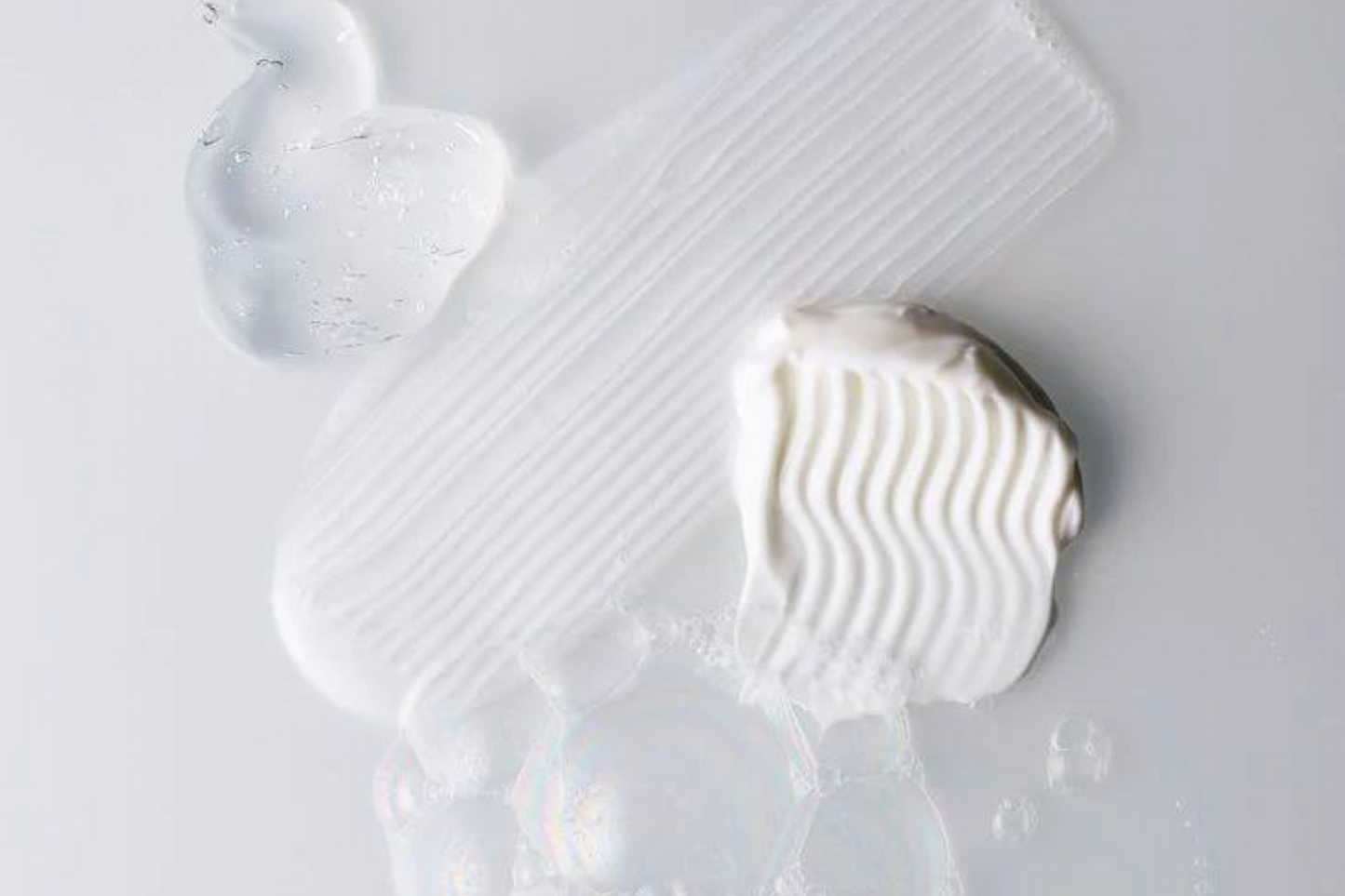 Is your skincare routine simply rubbing off as soon as your head hits the pillow? The answer might be yes. Read on to discover why your products are going to waste and how to fix it (Hint: it involves our patent-pending pillowcases designed for healthy skin!)
Cotton is one of the most absorbent materials on the market. You can witness the absorbent qualities first hand when you use a cotton ball to soak up whatever liquid it contacts. It almost magically draws the liquid up into its fibers, trapping it there. It's not magic, however, but simple science.