How to get the best (beauty) rest?
The presence of even a little bit of light can impact our ability to get deep sleep, so covering your eyes with an eye mask AND sleeping on a cool, smooth, dry pillowcase is really your best bet!
Our restorative eye mask is designed to block light and actively restore your eye area using an innovative fabric that increases microcirculation, which helps mitigate puffiness, dark circles, and fine lines.
Our signature pillowcase is made from a patent-pending fabric that is cooler, smoother, and drier than cotton, while being much less fussy and easier to care for than silk.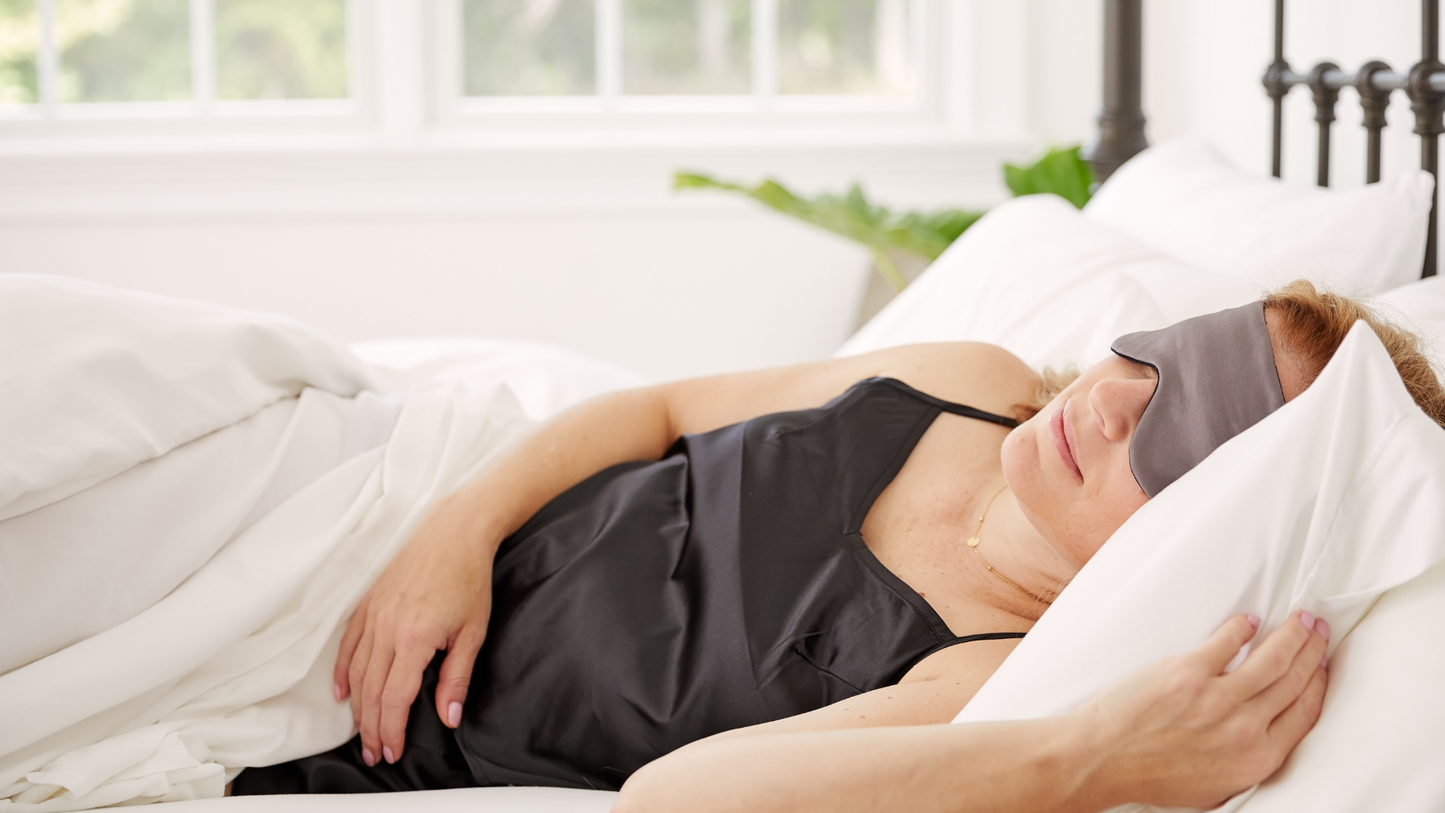 Sleep, look, and feel better effortlessly with the BEST bundle!
Our limited edition Restore Bundle makes the PERFECT GIFT for the beauty sleep aficianados in your life! (or for you, we won't tell)
The gift set includes one Restorative Eye Mask and one Signature Pillowcase (queen size).
Get your best rest and wake up looking and feeling ready to face your day!
FAQ's
What products are in the Restore Bundle?

Each Restore Bundle contains 1 Beauty Pillowcase (queen size) and 1 Restorative Eye Mask.
What's the best way to care for my new products?

Nollapelli pillowcases are extremely easy to care for. We recommend machine washing on warm with like colors and tumble drying on low.

Our eye masks require a lighter touch -- we recommend washing on delicate cycle in cold water or hand washing and air drying.
Where are the products manufactured?

Our products are proudly made in the USA.
Can't sleep without this pillow case!
I'm a side sleeper who does not move much when I sleep. If I want to avoid sleep lines, my Nollapelli pillow case is a MUST!! The eye mask, of course, is an extra bonus and necessary for daytime napping.