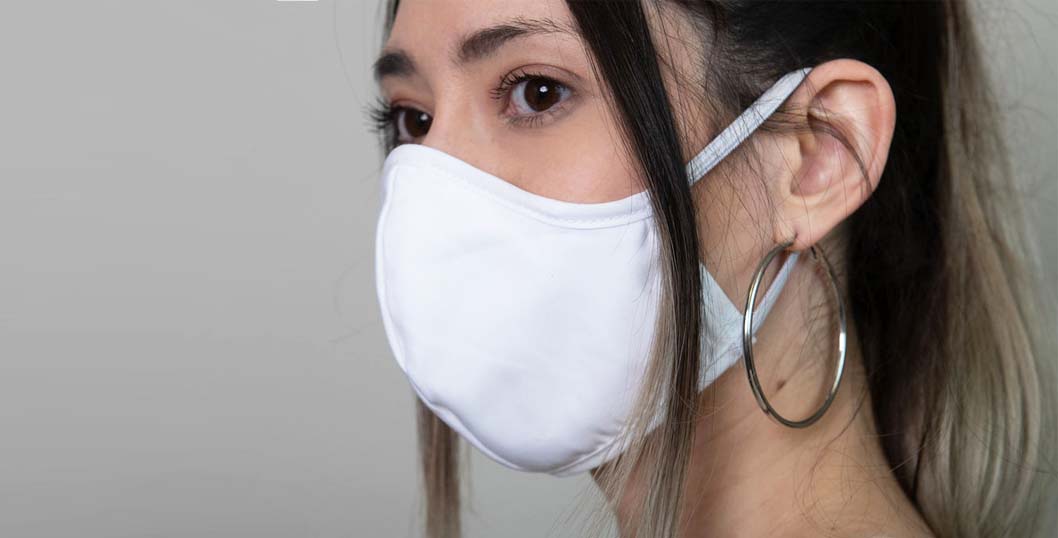 Our revolutionary, skin-friendly fabric isn't just for sleep anymore. We now offer face masks to serve your health and those working on the frontlines. 
Our face masks, you guessed it, are made from Nollapelli's trademark fabric, which is 45% Tencel® lyocell, 35% nylon, and 20% cotton. This composition is 2X more breathable and dries 20% faster than cotton. Each Face Mask Duo is priced at $25 and includes two (2) face masks. 
Nestled between the Nollapelli fabric of each mask is a BFE95 filter. BFE95, or "bacterial filtration efficiency", means that 95% of particles sized 1.0 – 5.0 microns are filtered out. A micron is 0.000039 of an inch, so in short, our masks keep out really, really small things. They are suitable for wear in environments where low amounts of fluid, spray, and/or aerosols are present. Basically, our masks are built for everyday activities.
There are two sizes offered – Standard (4" x 6.75") and Large 4.25" x 8.5"). For increased comfort and proper fit, there is an adjustable metal noseband and there are elastic ear attachments on either side. It is important to note, due to safety requirements, face masks are not returnable. 
Before your first use, we recommend washing your face masks. Simply hand wash with cold water and air dry. As we mentioned, our fabric dries faster than cotton, so less wait time. 
Staying true to our sustainable mission, our soft and breathable face masks, along with our sheets and pillowcases, are made in the United States from imported fabric. "With the increased demand for face masks due to COVID-19 and our access to domestic manufacturing, we saw an avenue to help," said our founder, Allison Howard. "Nollapelli fabric is breathable. It balances moisture, friction, and temperature. Our fabric combined with the BFE95 filter, adjustable noseband, and easy-to-use ear attachments, make our face masks secure, comfortable and safe." 
We are facing unprecedented times. Each of us is pivoting to better serve our communities. Earlier this month we joined BRANDS x BETTER, a coalition of like-minded brands united in an effort to give back to those affected by COVID-19. Now, with each purchase of a Face Mask Duo, we will donate one face mask to frontline workers in need of crucial protection. 
We will keep adapting to serve you the best and safest way we can. Be safe, and keep your health a priority.