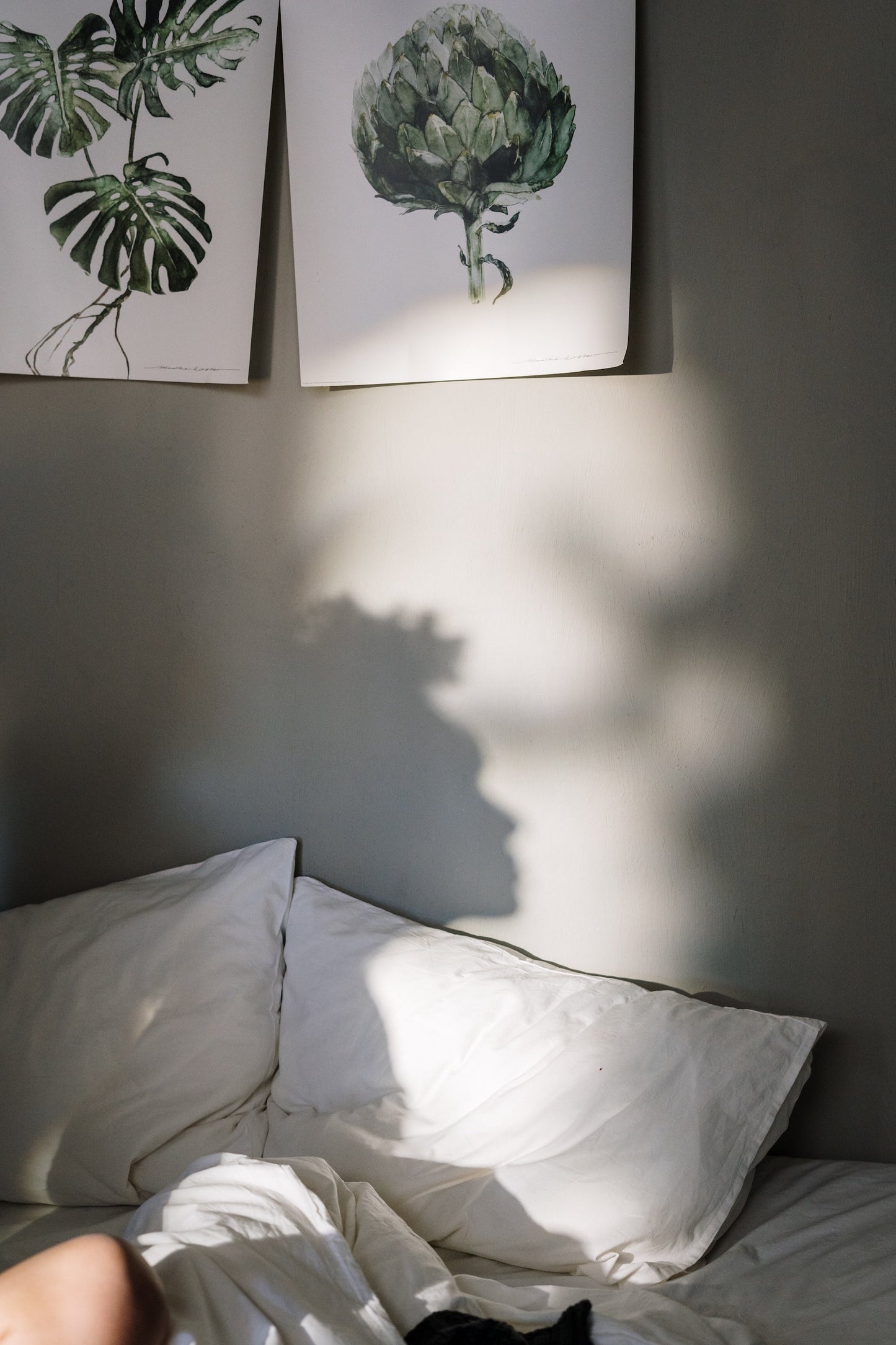 Let's get back to the basics of sleep. Times are stressful. We are all weathering different storms. What we need, more than ever, is sleep. 
Sleep restores our bodies, our minds and our moods. Proper sleep boosts our immune system which helps prevent anxiety and stress from making us sick. Sleep, simply, is good. 
With constant uncertainty weighing on our minds and concentration hard to come by, we want to make sleep simple. 
In the spirit of new beginnings and the back-to-school season upon us, we want to share the ABC's of sleep - Algorithm, Bedding and Consistency. 
A is for Algorithm - Calculate your sleep algorithm. 
This sounds complicated. It's not. Think of a sleep algorithm as a sleep recipe. It is a process, a set of sleepcare instructions to help you sleep. Think about the sleepcare steps that create an ideal environment for sleep for you. That is key. Sleep algorithms are personal; no two will look the same. Think about all the senses:
Sight - lighting in the room, no blue light please!

Smell - aromatherapy

Hearing - white noise machines, binaural beats, calming music

Taste - have you brushed your teeth?

Touch - sheets and pillows. 
For example, our founder Allison Howard's sleep algorithm is… 
First and foremost, a hot shower or bath is a must!

Allison keeps the room temperature cool with a ceiling fan on low (all year long!) and unmakes the bed so her Nollapelli sheets can cool

Prepares skin for repair and rejuvenation (cleanse, tone, serum, creams)

Lightly secures hair in a top knot. This keeps Allison's hair smooth and adds wonderful volume!

Turn the lights down low and finish unwinding by emptying the mind. Allison jots down any thoughts that are still rattling around. 

Eye mask on, lights off!
B is for Bedding - Choose better for you bedding. 
Nollapelli bedding is designed with your bodies in mind. We are the only bedding that regulates moisture, temperature and friction to create an ideal sleep environment. Our fabric is 200% more breathable than cotton. Not sold? We invite you to check out our reviews!
C is for Consistency - Quality sleep needs consistency. 
"The best way to make the most improvement on your sleep is to go to bed at the same time and wake up at the same time every day of the week."
JD Velilla
, Head of Sleep Experience & Powered Innovation at Serta Simmons
JD said it best in our Beyond the Sheets chat. Once you have your sleep algorithm set, once you have the proper bedding, it's time to be consistent. This step requires the most work and, above all, discipline. Life is messy, complicated, it is easy to get thrown off your sleep game. But, if you can stick to the ABC's of sleep, if you can maintain consistency in how you go to bed and what time you hit the pillow, your body, mind and mood will thank you tremendously.