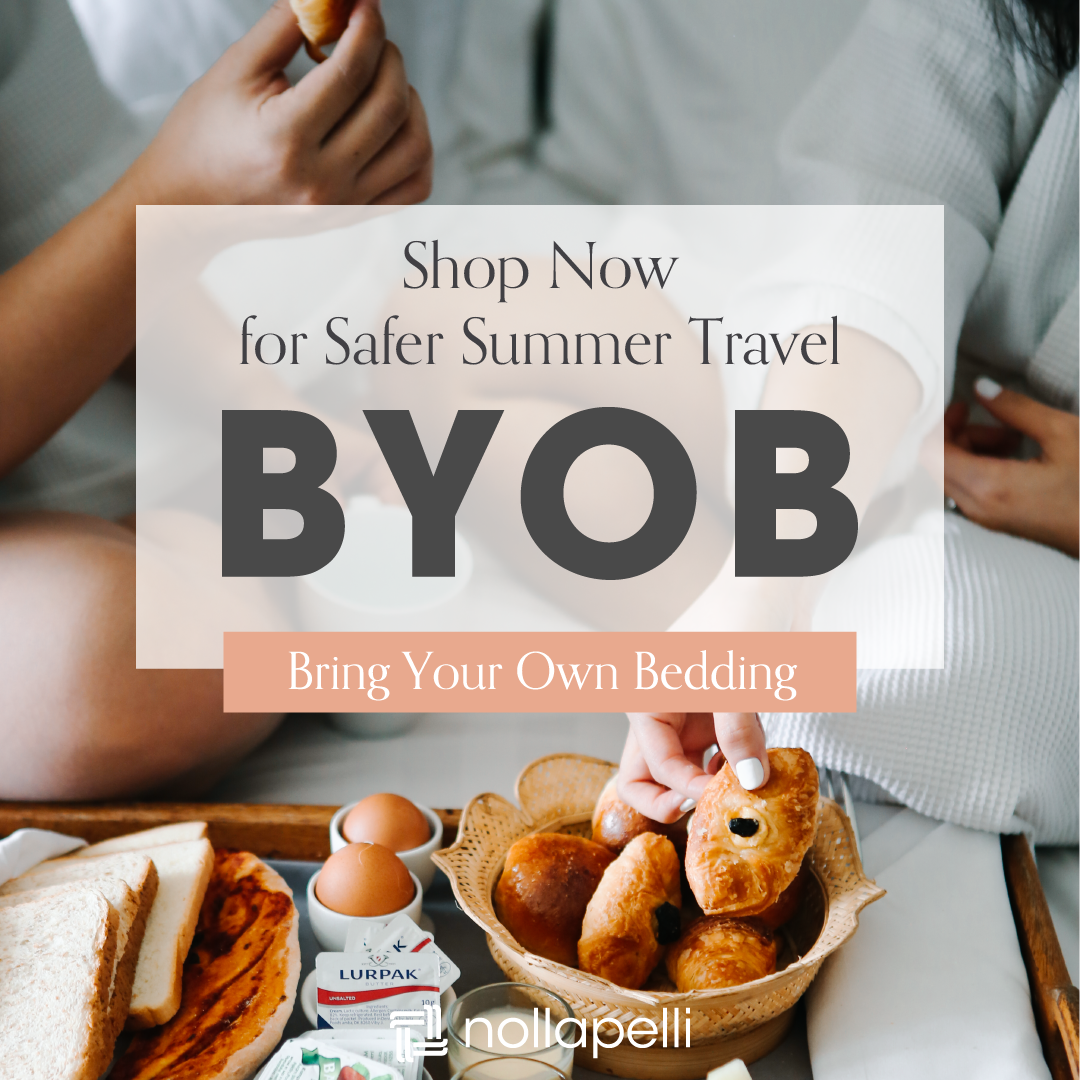 There is a new BYOB in town - Bring Your Own Bedding. Whether you are traveling for pleasure or for business, bringing your own bedding is now recommended for the safest travel experience. 
In the age of COVID-19, traveling looks quite different. 
Social distancing and mask requirements are not the only precautions you can take to ensure a safe and enjoyable trip; both leisure travel enthusiasts and business travelers are now bringing their own bedsheets and pillowcases for maximum hygiene and comfort. 
Of course, most hotels, spas and Airbnb's are going to have clean sheets, but to ensure the safest experience possible, it is recommended to bring your own sheets - Nollapelli sheets and pillowcases to be exact! You'll have a little bit of home wherever you go and your skin, hair and sleep game will not slip. And, while supplies last, each pillowcase duo purchase will include a BYOB pillowcase travel pouch!
Why Nollapelli Sheets Travel Well:
So, BYOB your Nollapelli sheets and pillowcases! You'll sleep tighter, safer and wake up brighter.