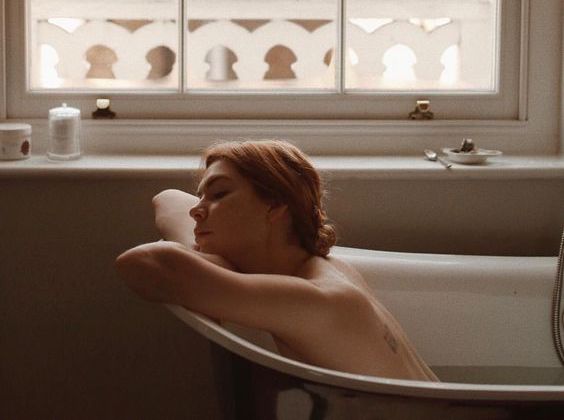 Valentine's Day is typically promoted as a couple's holiday, with some even calling it the most romantic day of the year. But what about those that don't have a date for this upcoming holiday?
Instead of getting bummed out by all the Valentine's Day hype, why not take the day to focus on self-love instead of romantic love? Spending quality time with yourself and doing things that make you feel good is a great mental health practice for any day of the year, including Valentine's Day. Therefore, we've curated a list of self-care ideas so that you can create the perfect night in with yourself for Valentine's Day.
Start your day with a clear mind
One of the best ways to cultivate self-love is to engage in actions that support your physical, psychological, and spiritual growth. A few examples include meditation, yoga, and journaling. By engaging in one or even all three of these activities, you can make the morning of Valentine's Day one that's all about clearing your mind and focusing on your heart. This will set you up for a day that's going to be centered around self-compassion and self-love.
Get dressed up
You don't have to wait until a special occasion or date to get dressed up in your favorite outfit. Get dressed up for yourself! Author and makeup artist Scott Barnes explains to The New York Times, "Looking good leads to feeling good, feeling good leads to empowerment. When you put your best face forward, it gives you the opportunity to really accelerate in life." And just because it's Valentine's Day doesn't mean you have to stick with reds and pinks. Wear an outfit that makes you feel your very best.
Cook a special dinner
Going out to dinner on Valentine's Day is definitely overrated; the restaurants will be crowded, the meals overpriced, and you'll most likely feel rushed through dinner. To avoid this nightmare, plan a special dinner for yourself. Whether you decide to make your favorite meal or try out a new recipe, focus on being present in the moment. Many people associate cooking with that chore you have to do after work in order to alleviate hunger. However, taking your time and being present in the kitchen can free you from your thoughts and emotions, resulting in a calm, relaxing experience.
Turn your bathroom into a spa
Valentine's Day is the perfect time to indulge in your most luxurious skincare routine. Start by creating a relaxing environment with aromatherapy candles and your favorite music. Run a warm bath and add infused salts and essential oils to the running water to relax muscles and melt away stress. During your bath is the perfect time to apply a face mask, read a book, or even enjoy a glass of wine.
Treat yourself to a gift
You don't need to be in a relationship to receive a gift for Valentine's Day. Treat yourself to that one thing you've been eyeing up for a while now, whether that be a piece of jewelry, a new book, or a set of soft luxury bed sheets.
Nollapelli bed sheets make the perfect gift for yourself on Valentine's Day because they not only provide the ultimate comfort, they are also designed to compliment your nightly sleep care routine. Our unique, patent-pending combination of natural and synthetic yarns enables our bedding to balance moisture, temperature, and friction, creating a better environment for your skin and your overall comfort. End your perfect night in with yourself on Valentine's Day with a set of soft Nollapelli bedsheets.