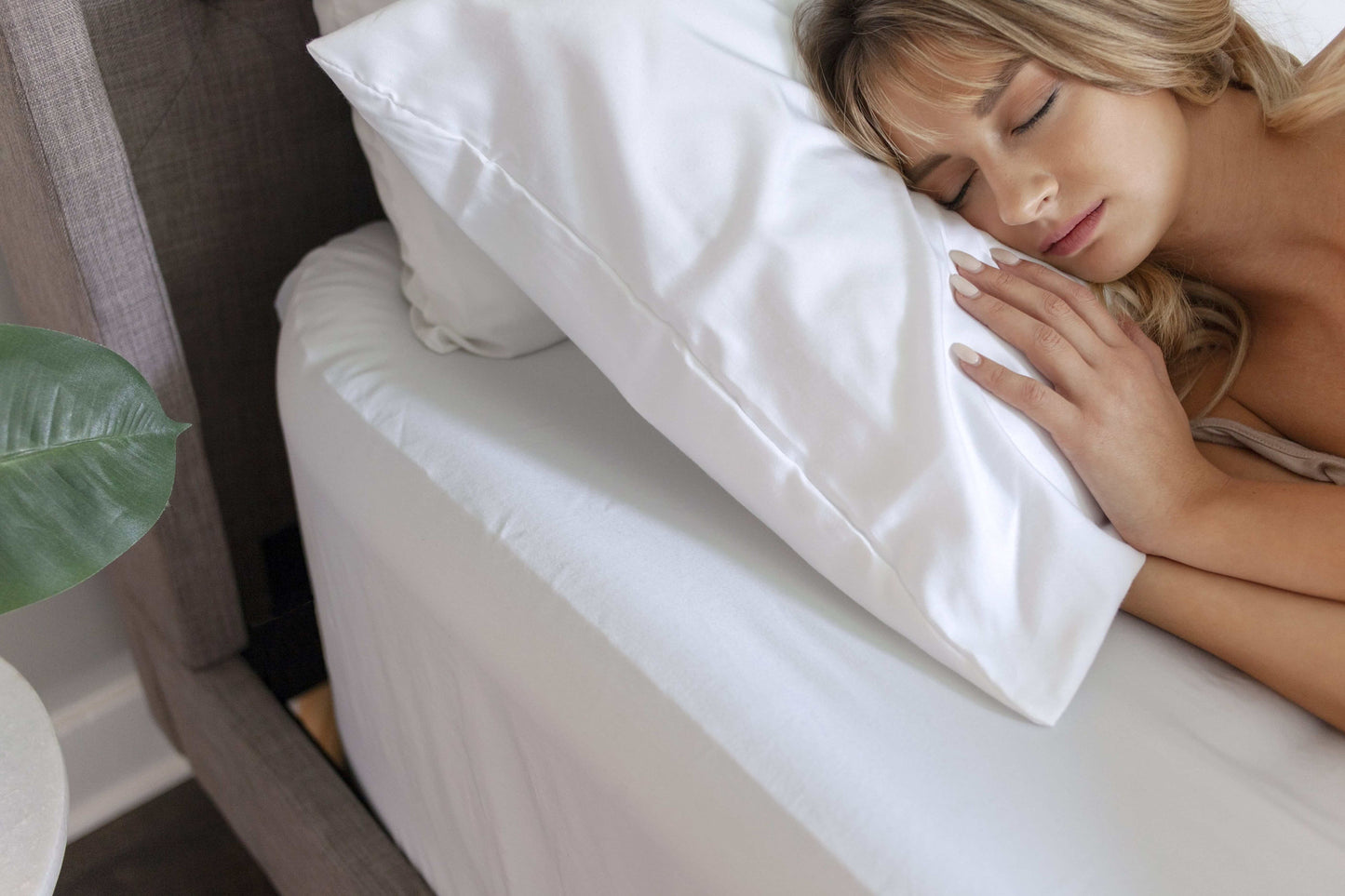 So often, we invest heavily in the latest serums, creams, injections and treatments to keep our skin looking and feeling youthful, moisturized and healthy. But what if we've been overlooking a key skincare treatment right there in our bedroom? We spend an average of eight hours sleeping, yet have we REALLY considered what happens to our skin while we sleep?
Meet Nollapelli, a textile company on a mission to give skin-conscious consumers a new way to care for their skin. After noticing her skin looked "slept on" in the morning and armed with a chemical engineering background, founder Allison Howard was inspired to research textile properties and design a better fabric that would improve skin health while sleeping. 
With the guidance of Dr. Phil Cummins, skin science consultant and former R&D director of Estée Lauder, Allison designed the first-ever bed sheets to address three key properties: balance moisture, decrease friction and regulate temperature, all while we sleep.
Balancing natural and manmade materials, Nollapelli's patent-pending fabric is available as high quality sheet sets and pillowcases, designed to optimize skin health and contribute to overall wellness. At the intersection of skin science and textile technology, Nollapelli's soft, cooling bed sheets reinvent the sleep experience and provide bedding for wellness-conscious consumers to wake up looking and feeling your best.
Nollapelli products are available now exclusively at nollapelli.com.