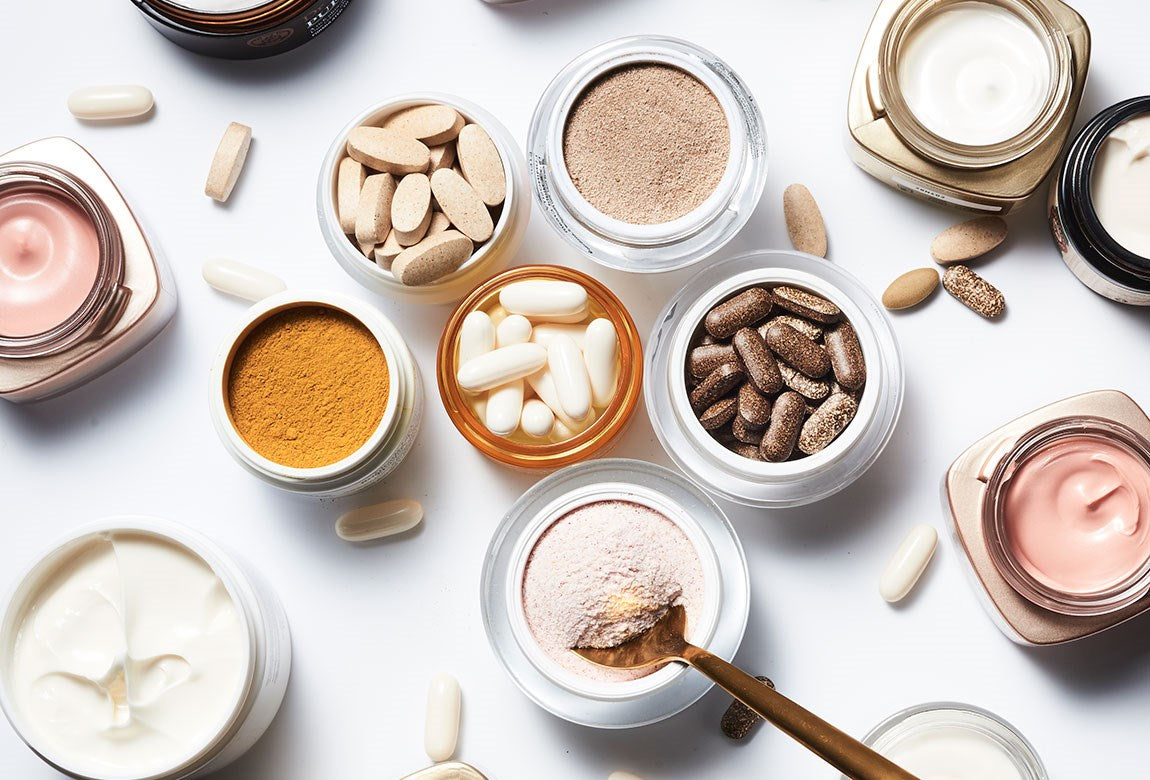 2018 was an exciting year for the beauty and wellness industry, with an explosion of wellness-driven beauty launches and an increased focus on self-care. In fact, the hashtag #selfcare was used over 10 million times on Instagram in 2018. So what will beauty + wellness look like in 2019? Read on to learn how this industry will continue to evolve in this upcoming year.
Personalized health and wellness
In recent years, consumers have developed a growing desire to be in charge of their own health and wellness. They want customized products that are unique to their own personal vision of health and wellbeing instead of having to compromise on mass-produced products. For this reason, we are expecting to see a movement toward personalized health and wellness in 2019.
Personalization is emerging in the beauty industry because consumers want products and experiences that are unique to their needs. One example of a company responding to this consumer demand is Clinique. Their latest personalization technology, CliniqueiD, is part of a first-of-its-kind custom-blend hydrator with 15 possible Base + Cartridge combinations. Due to this personalization, Clinique iD is able to treat your primary skin concern, your way.
Balancing circadian rhythm
Circadian rhythms have been recognized for quite some time; in fact, the earliest recorded account of a circadian process dates from the 4th century BC. In humans, the circadian rhythm functions as the body's biological clock and is primarily controlled by two hormones: cortisol and melatonin. An article by MindBodyGreen predicts that 2019 will be the year that we all learn just how important the daily fluctuations in these two hormones—and the circadian rhythm in general—is to your health.
When cortisol and melatonin are disrupted, you may feel tired all day and wide awake when you are trying to sleep at night. According to Lynn Laboranti, M.S., R.D., a registered dietitian for Nature Made, one the major driving factors of sleep disruption is the blue light from our screens in the evening. Blue light from cell phones, TV, and computers inhibits the release of melatonin, which can disrupt sleep. Over time, this can contribute to weight gain, diabetes, high blood pressure, and many other diseases. This is why we can expect to see an emergence of blue-light blocking glasses and screen protectors in 2019.
Health and beauty will further converge
You can expect the rise of wellness-driven beauty brands to continue in 2019, further blurring boundaries between health and beauty. This movement is driven by consumer awareness that internal health and wellbeing has positive effects on external beauty. As such, we should expect to see more holistic products being offered in 2019. For instance, health and beauty products that promote stress-relief will help the consumer achieve mental and emotional balance. There is also a growing trend for beauty edibles and products that work both internally and topically. Furthermore, formulation transparency is expected to become mainstream this year due to increasing knowledge of both the health benefits and dangers of certain ingredients. We already started to see this in 2018 with beauty brands creating products free from parabens, PEG, and sulfates, so we're predicting more brands will follow suit in 2019.
Increased commitment to sustainability in the beauty industry
There's no denying that the world is facing a crisis in regards to plastic pollution, with 13 million tons of plastic dumped into oceans each year. While this garbage comes from numerous industries, the beauty industry is a major contributor. In an article by Vogue, Arnaud Meysselle, CEO of Ren Clean Skincare, explains, "70 percent of the waste from the beauty industry is from packaging."
The good news is more and more beauty brands are committing to sustainability in 2019. For instance, Lush is aiming to get rid of their packaging completely by making products in solid form. The brand reports that 35% of their products are totally unpackaged (or as they call it, naked). The rest of their products are made from recycled and recyclable materials. Other beauty brands that are also increasing their commitment to sustainability include Aveda, The Body Shop, L'Occitane, and Burt's Bees.
Another way beauty brands are committing to sustainability is through the "waterless" beauty movement. Water use has been growing globally at more than twice the rate of population increase in the last century, and by 2025 it is estimated that two-thirds of the world's population may face water shortages. To mitigate this problem, brands are committing to reduce their water usage. For instance, L'Oréal has committed to a 60 percent reduction in water consumption per finished product by 2020. Brands are also creating waterless beauty products, such as powdered cleansers and dry sheet masks. These products are simple, concentrated and sustainable, which is not only great for the planet but also for your skin.
To sum it up
Overall, it looks like beauty + wellness in 2019 will be another year that is focused on self-care along with personalized products and services that help consumers achieve their health and wellness goals. Since our mantra at Nollapelli is about finding the right balance to achieve overall wellness, we are excited to see how the beauty and wellness industry will continue to evolve in 2019.